The only reliable way to Measure, Analyze, & Act on your China Data
We haven't just replaced Google Analytics in China, we've outdone it
Know Everything About Your Visitors
We haven't just replaced Google Analytics in China, we've outdone it
Chinalytics has been designed to give companies with sites inside China's Great Firewall data flows that are superior to Google Analytics. Google Analytics is blocked in mainland China, and provides only partially accurate data for sites hosted there.
Hosted inside of China
SSL secure connections and No data-loss as nothing travels through the Great Firewall of China
Dedicated Service Layer
Chinalytics service team on-call to support your data interpretation and integration needs
Individual User Journey Tracking
Track up to 100 visits from a user. IP tracking and unique IDs auto-created for each user
Tracks Baidu Ad Words
The only English analytics software integrated with Baidu
Integrated with WeChat
Measure user data inside of WeChat apps. Attribution in and out of WeChat
Custom Data Display & Multi-lingual
Fully custom interface, to suit your data needs. Available in 54 languages and growing!
Tour the Tracking Features & Capabilities of Chinalytics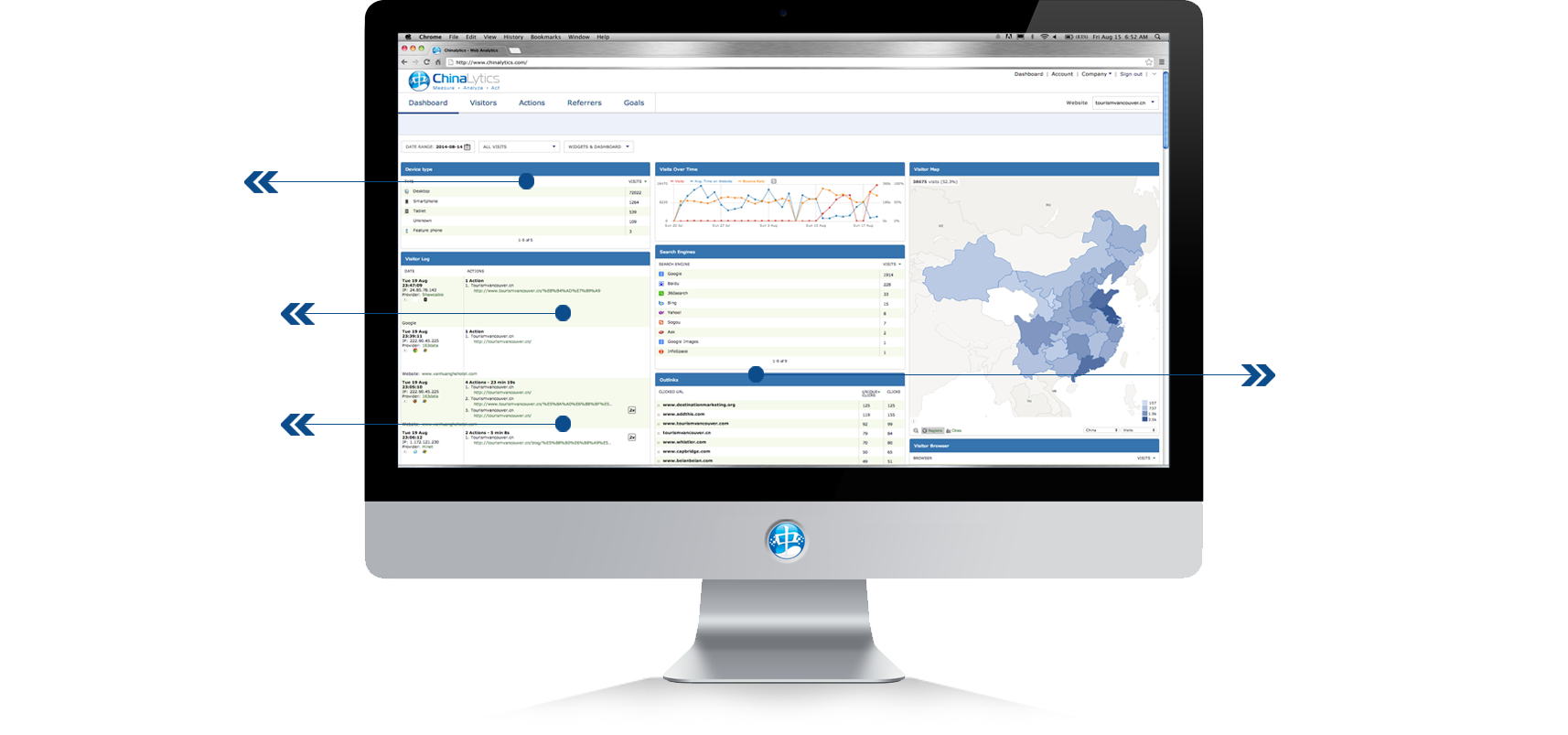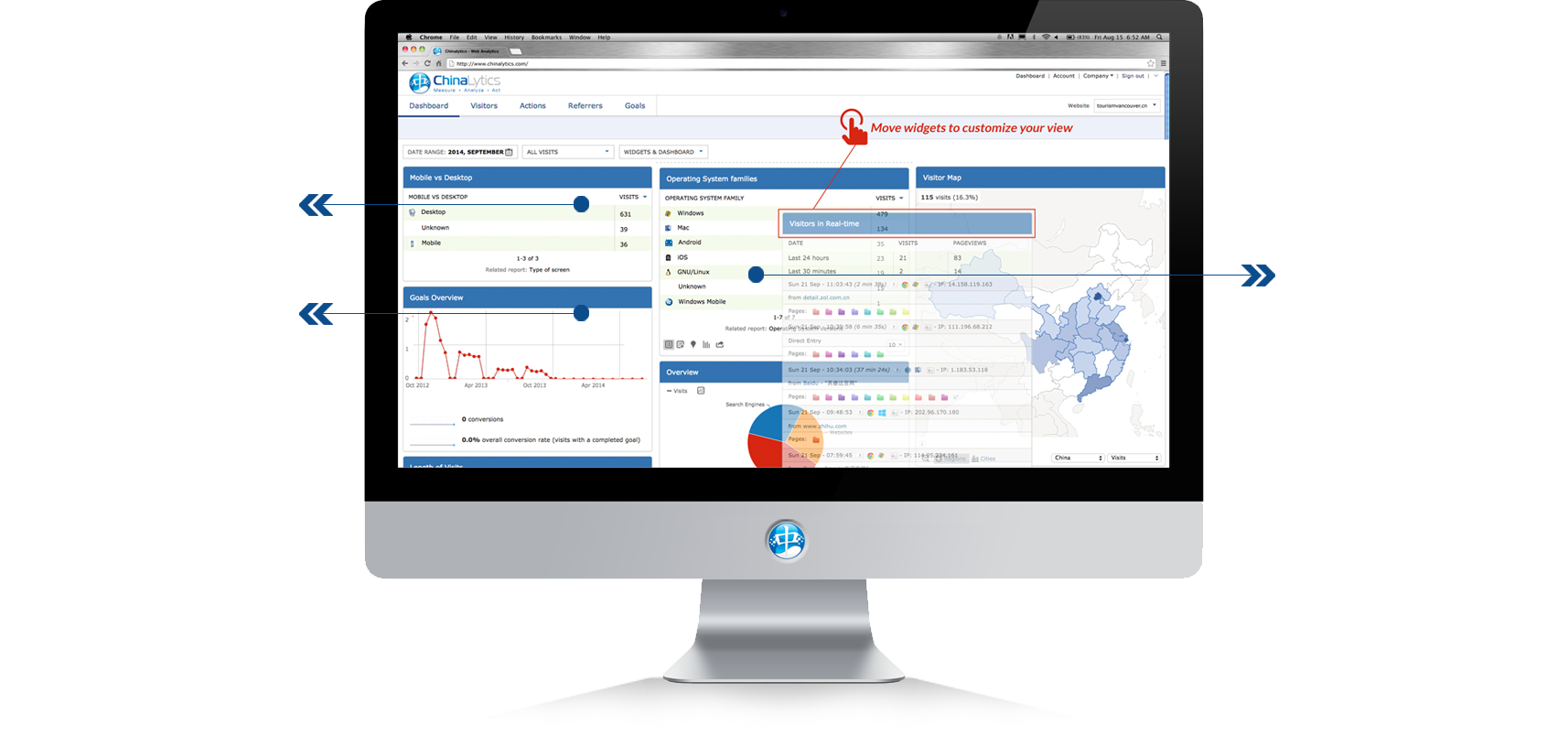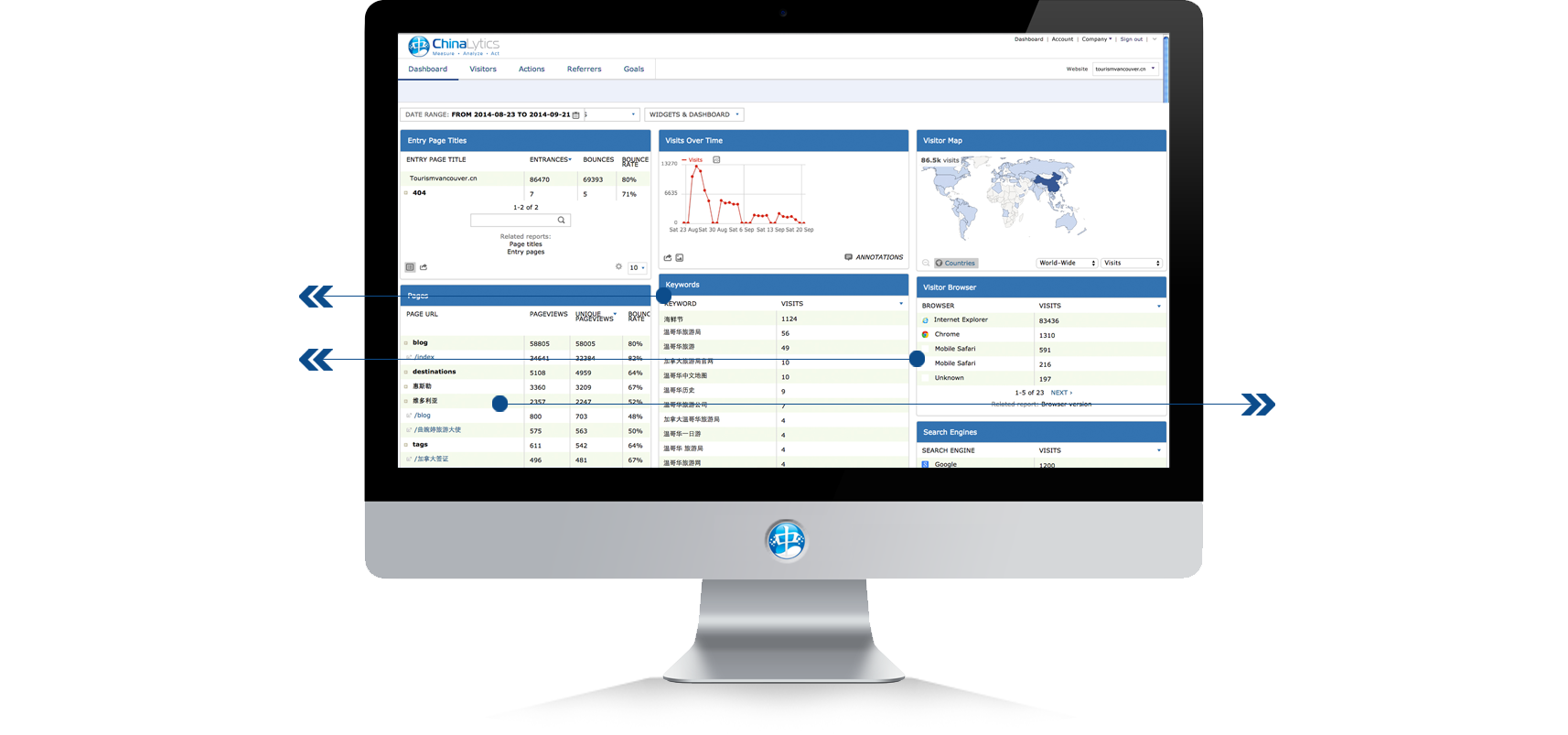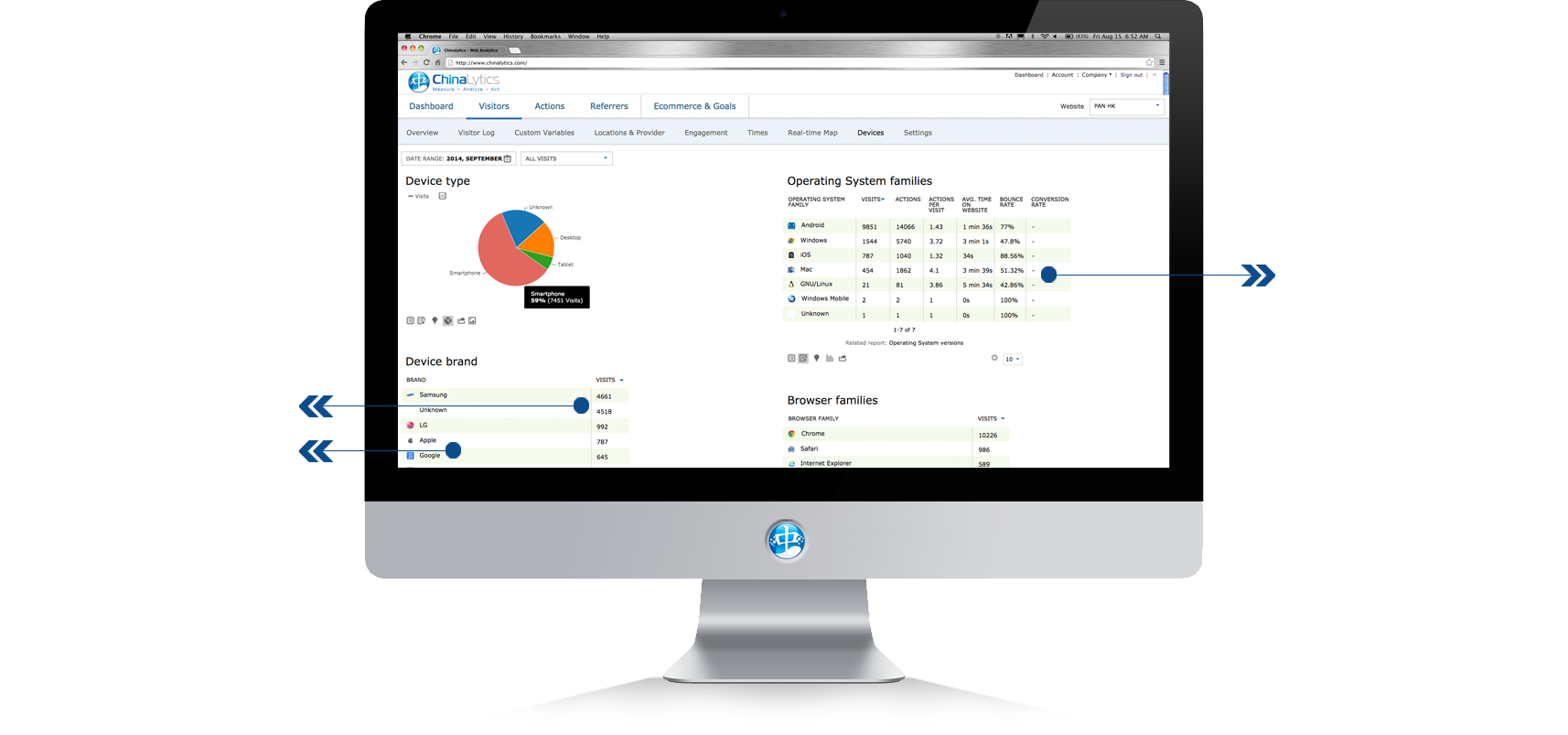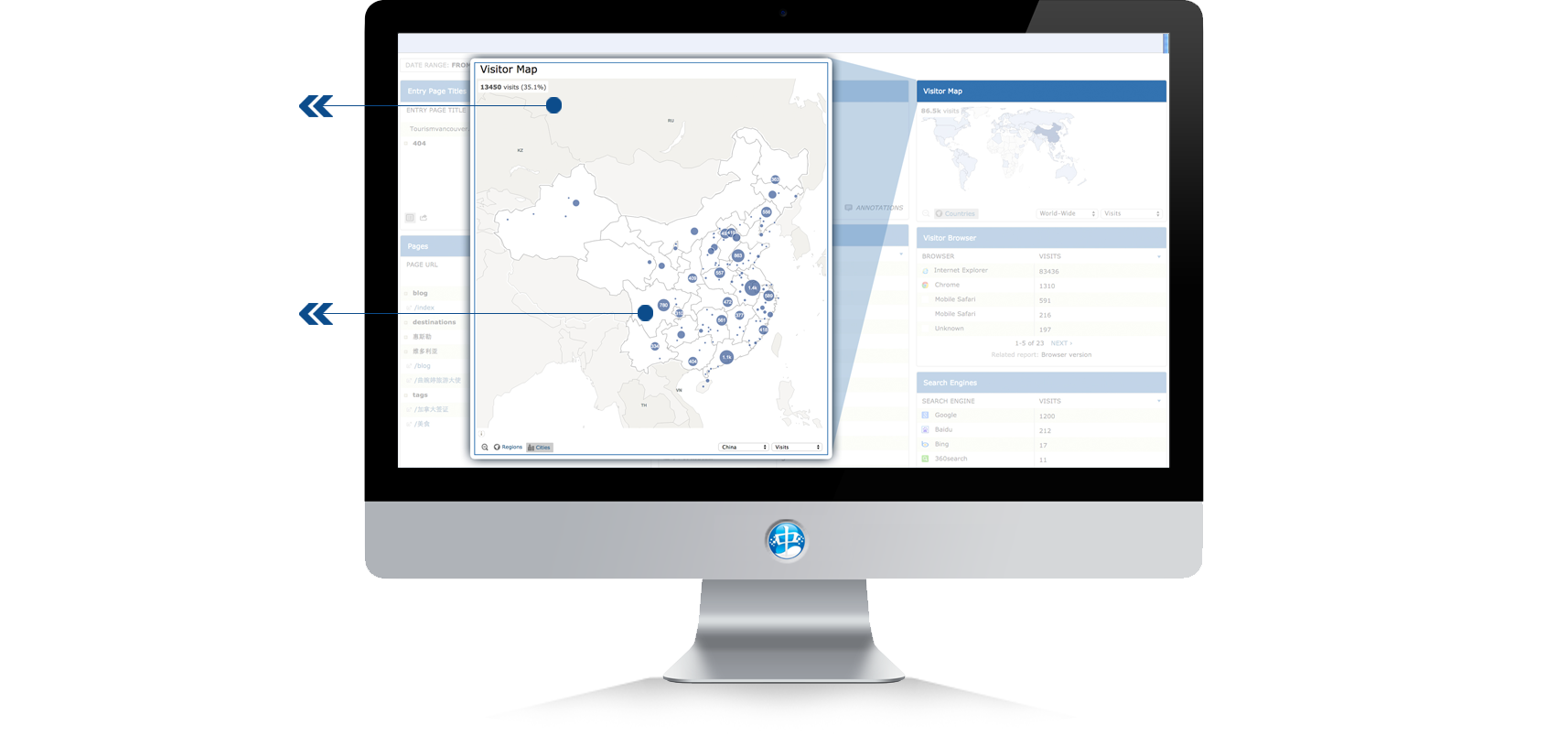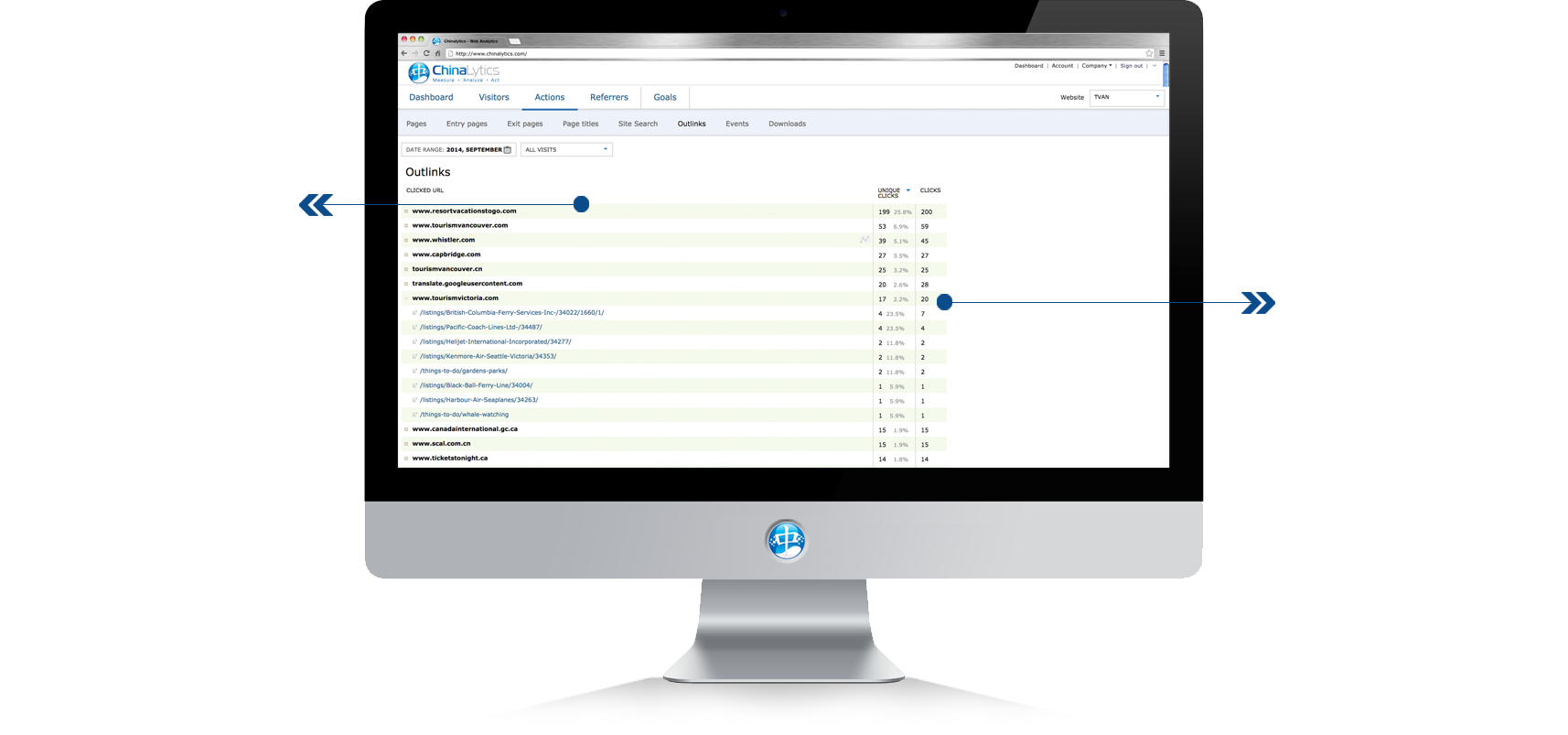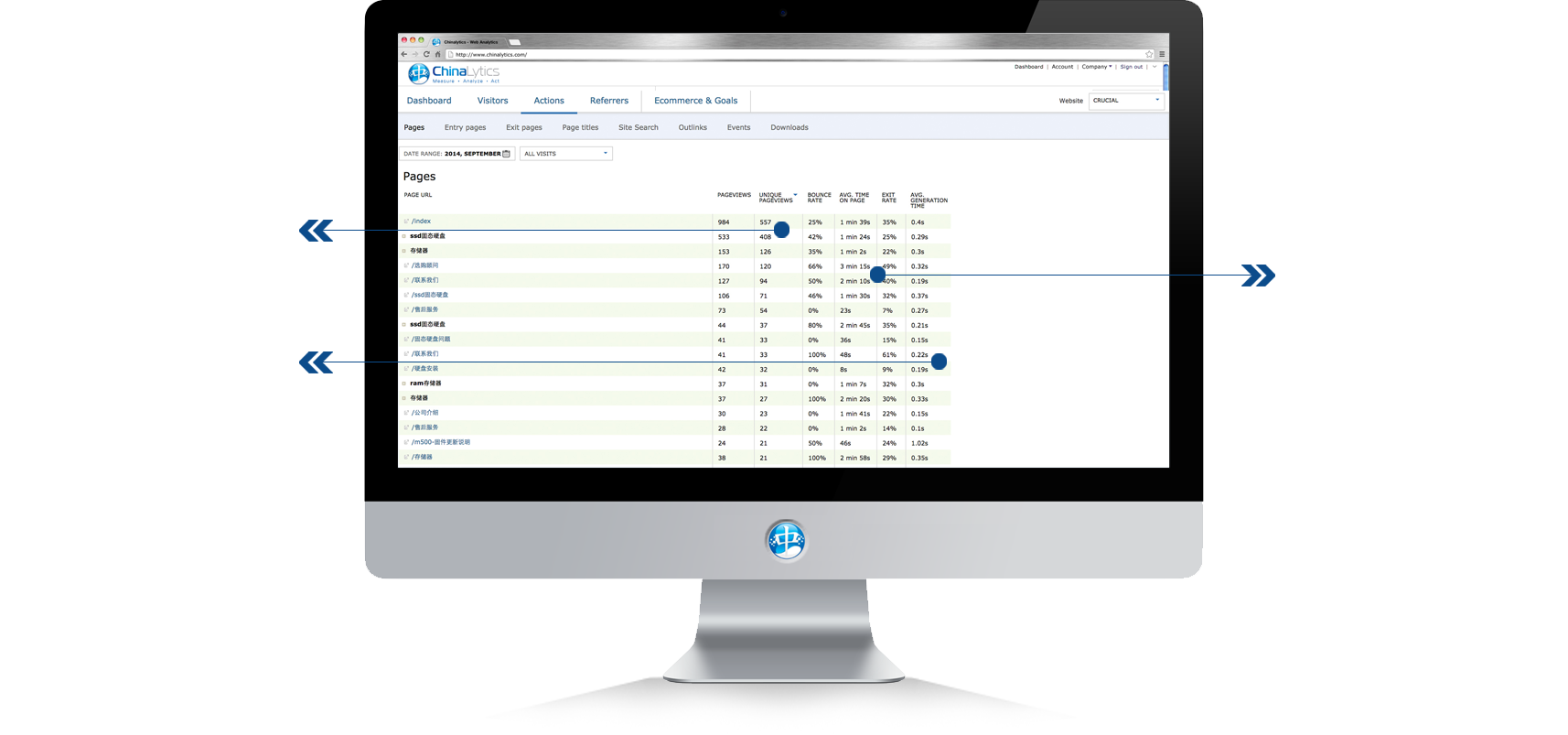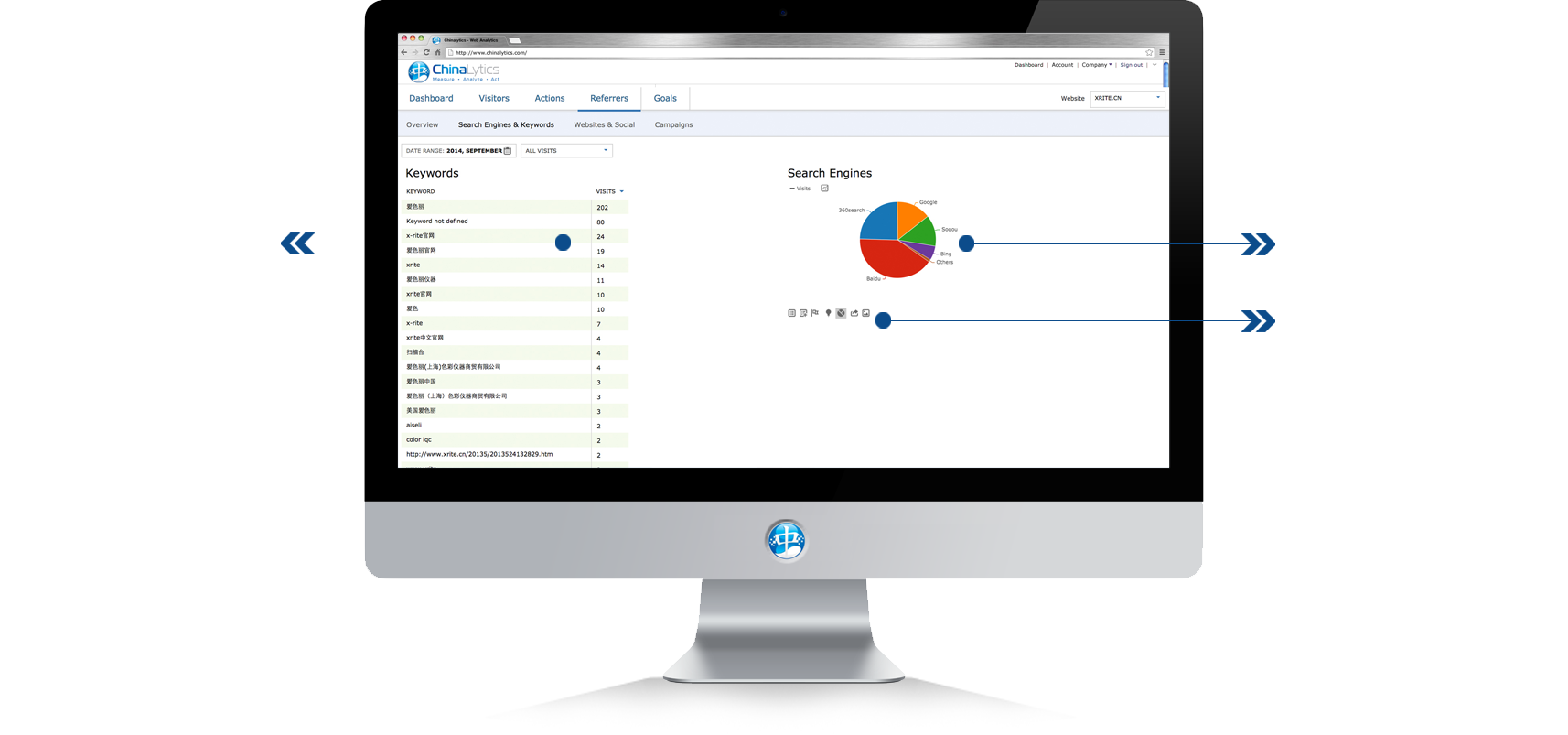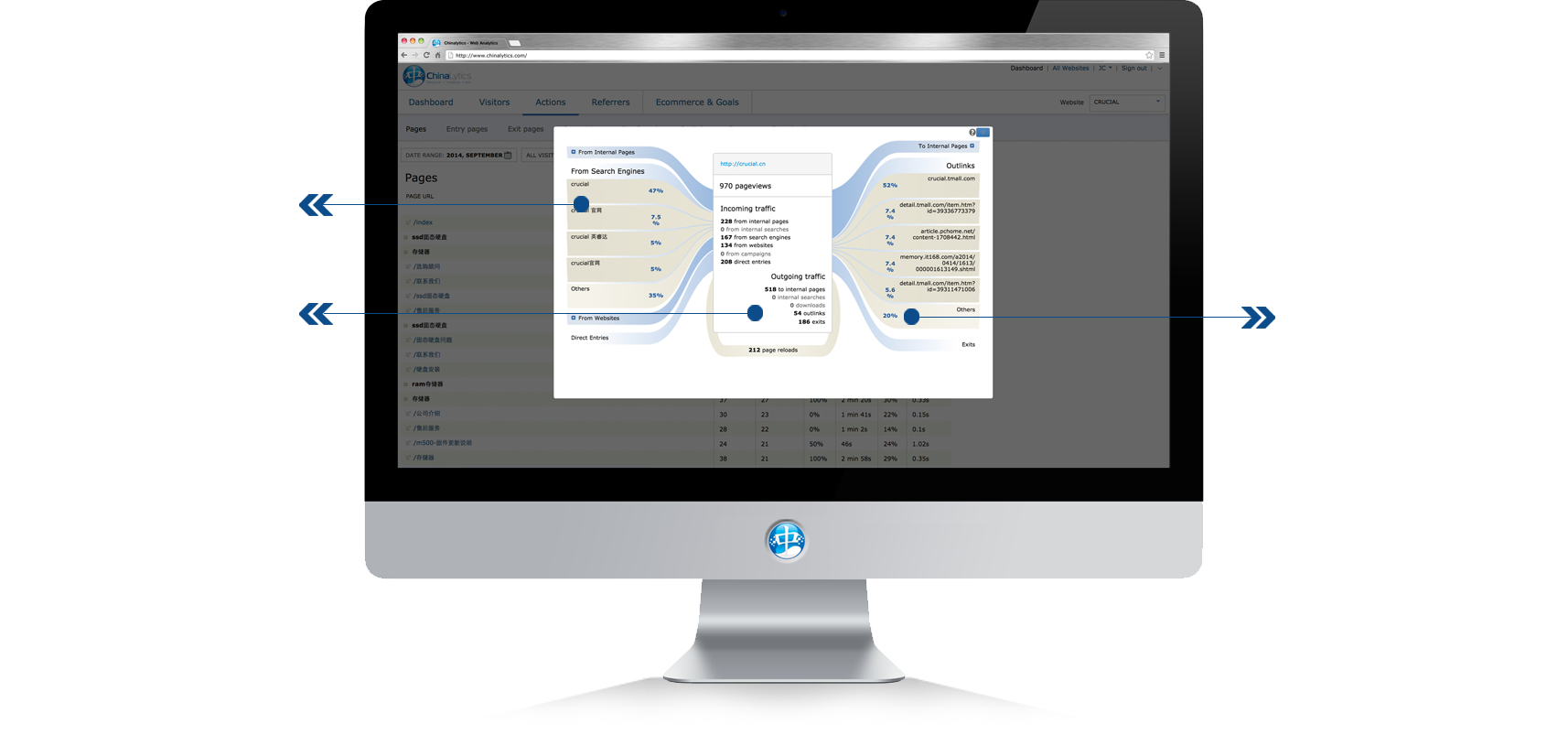 The multiple features of Chinalytics, all of which can be customize have been carefully developed to offer users a full end-to-end view of their Chinese web assets.
Get in touch with our one of our engineers for a full demonstration of the platform.
Chinalytics is hosted inside the Great Firewall, and designed to provide a level of ease, accuracy, and insight that exceeds anything else available for site analytics, in China or out. Early customers are already raving about the simple to use, but utterly comprehensive range of information available.
With locations in Beijing, Shanghai, Hong Kong, Vancouver and San Francisco, our teams are ready to support your on-boarding into the Chinalytics platform
CHINA, Beijing
SOHO - XianDaiCheng
88 JianGuoLu Building A Suite 3209
Chaoyang District, Beijing
China, 100023
Tel: +86-10-85-80-3111
Fax: +86-10-85-80-0756
Email: info@chinalytics.com
CANADA
#316 - 744 West Hastings Street
Vancouver, BC
Canada
Tel: 1-604-336-3899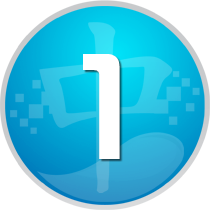 Choose a Chinalytics Package that is right for you & Sign Up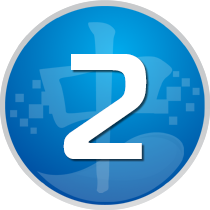 Follow the simple instructions that will be sent to you via Email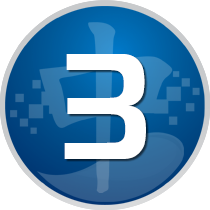 Log-in to you new account and enjoy 100% dependable China data!